Automatic Driving Lessons Brixton
We have finally conceded and started to do automatic driving lessons in Brixton and the surrounding areas.
For years we refused to do automatic lessons and specialised in Manual driving lessons again in Brixton and surrounding areas but things have changed
It has become clear not only because of the amount of calls we were getting for automatic but, and this is what really swung it, the fact that we were told by a Ford representative that the demand for automatic cars was growing by the day.
So we decided the time was right to start offering automatic driving lessons
Don't worry we will still offer Manual driving lessons. After all you can't have a school called E-Manuals Driving School and only do automatic lessons but now we have expanded.
So we wanted to point out some of the pros and cons of doing automatic lessons
Here are the Pros of automatic lessons
- Easier to learn – Obviously when you don't need to learn how to operate a clutch and do clutch control and the dreaded "hill start". Life becomes a lot easier and in fact on average it takes 25- 50 lessons to master and in some cases that could be double for manual
- More brain power to focuses on the road. When you don't have to worry about if your raising your clutch too quickly and threat about stalling out the car….You have a lot more brain capacity to focus on all the hazards ahead of you
- Can relax your left foot …..For me that's great lol
- It is the way of the future. There is so much money being plugged into electric cars which are all automatic transmission and add that to what we were told by Ford and I estimate that within 20 years manual cars will be fazed out. (Or cost an arm and a leg to drive)
- Automatic cars cost less to maintain – Ok this is for later, when we get you through the test, but in general automatic cars cost less to maintain because they go wrong less. Put it this way the cost of a new gearbox in an old car is approx.. £600, something you wouldn't have to worry about with an automatic car..
Here are the Cons of automatic driving lessons
- If you pass in an automatic you can only drive automatic cars from then on in. Unlike with a manual if you pass in that you can drive both automatic and manual cars
- You miss the slightly more control you get from changing gears and letting the clutch out …(May just be talking about myself here)
- In general at the moment manual cars are more expensive
So with all that being said we now offer automatic driving lessons in primarily Brixton.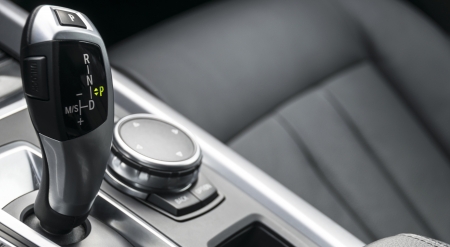 And depending on demand we will expand to other areas
So What Is The Cost Of These Automatic Driving Lessons?
Just for simplicity we are going to keep all the prices the same for both manual and automatic lessons.
If you want to see the prices then you can go here:
Automatic Driving Lessons Further Questions
Finally if you have any further questions or need to speak to someone to see if automatic lessons are for you then you can call on 07960717665 or contact us by clicking here.
So to get your automatic lessons started just get on the phone and we'll speak to you soon.
Take Care
E-Manuals Driving School
P.S. Get Automatic Driving Lessons Now! Just call 07960717665